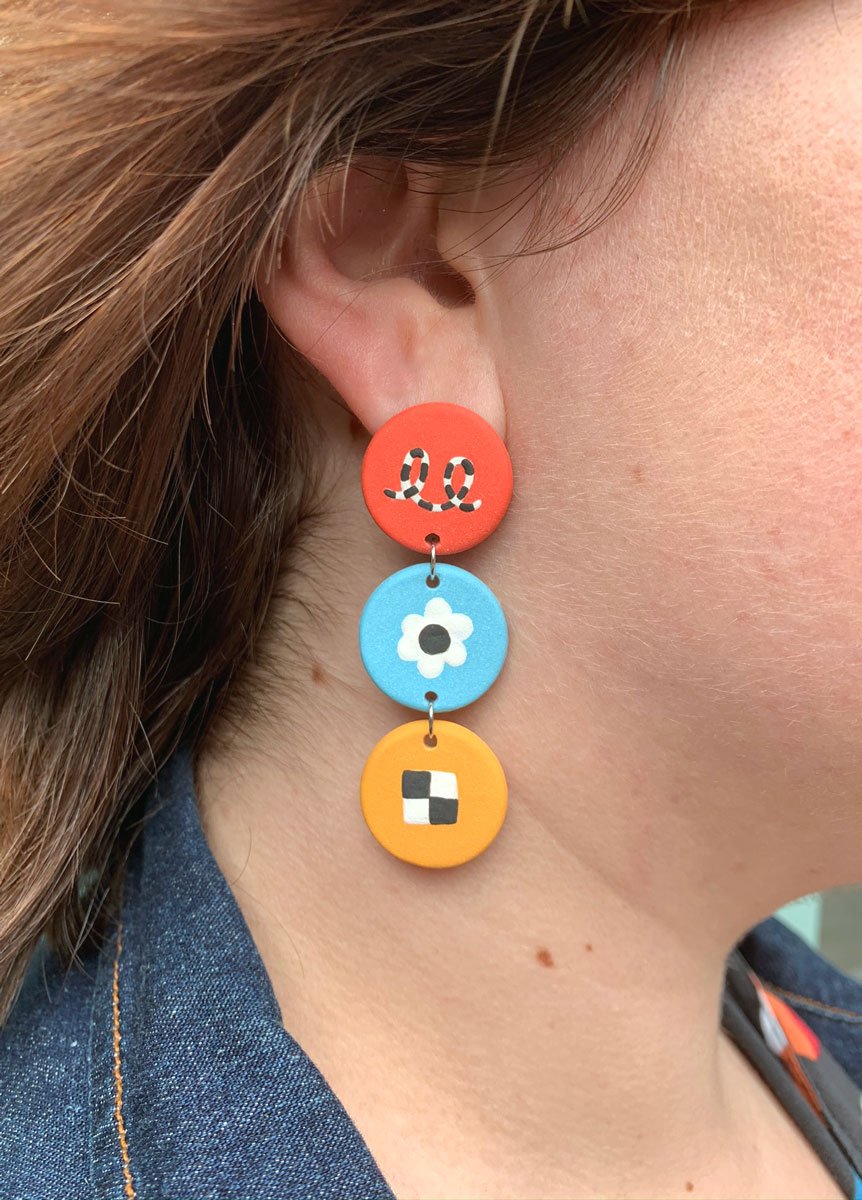 Hi there,
I hope this email finds you well.
Here are some earrings I made that have 3 colors and I think they're pretty fun.
You can wear them at school because they probably wont offend anyone.
Thank you and best,
Vicky
P.S. These earrings are made of porcelain and are therefore fragile. Please take them off and put them on over a soft surface.
Colored porcelain
Sterling silver posts