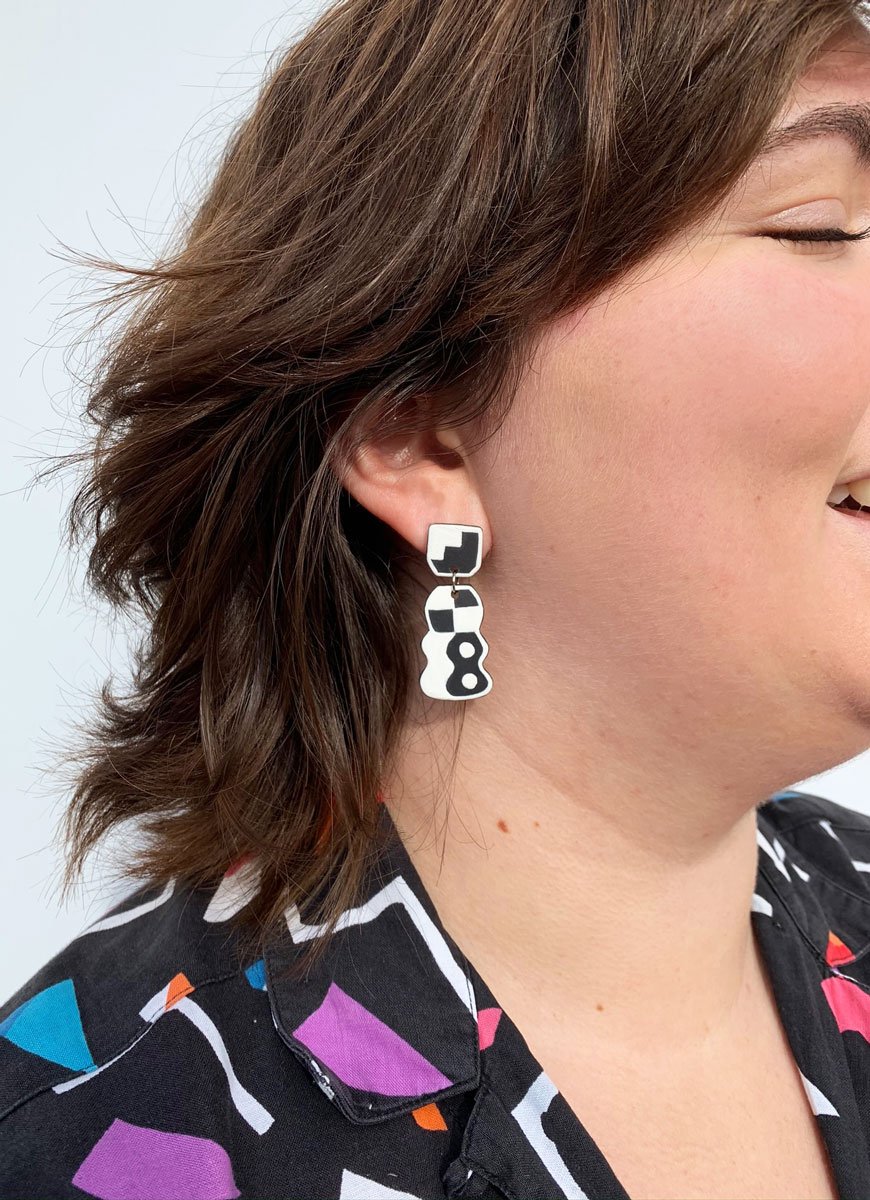 These earrings remind me of basketball. Why? No clue! they just do :-)
They are very cute and classy. Just like you!
Hand-painted colored porcelain
Sterling silver posts
These earrings are made of porcelain and are therefore fragile. Please take them off and put them on over a soft surface.