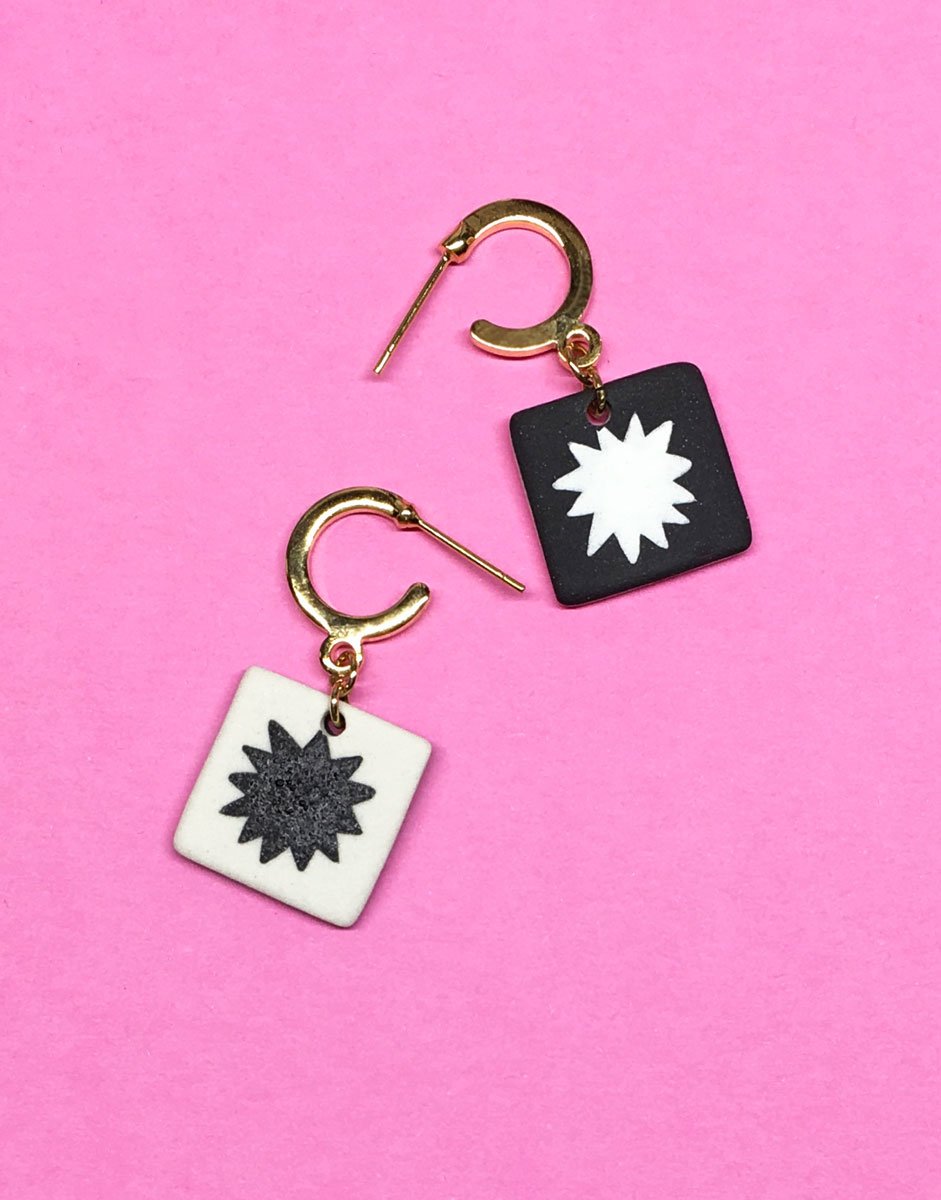 Wear these to your high school reunion and make everyone say "oh my god did you see their ears!? They must be so rich!"
Hand-painted colored porcelain
Gold-plated brass posts
These earrings are made of porcelain and are therefore fragile. Please take them off and put them on over a soft surface.